Thanks to a rich and varied internship and work-study program open to the greatest number of people, Sogetrel Group is truly committed to young people. Our ambition: to provide you with a framework and a work environment conducive to your learning and development.
A chance for all at the entrance
Because you are the future of our industry, the Sogetrel Group attaches great importance to the reception and training of young people. Of all young people! Whatever your background or course of study, we will first look at your desire, your determination and your personality to open the doors of our company to you.
6 %
Our target for the number of work-study students by 2023
With us, equal opportunity starts with the hard-to-find internships in 9th grade, with a genuine commitment to welcoming you.
As for future graduates, from internships to integrated preparatory courses and end-of-study projects, the richness of our internship and work-study program offers you a stimulating playground to complete and validate your theoretical learning.
« What I like best about Sogetrel is the versatility of my work, the relationship and the project management. I had a very good reception when I arrived and there is a good cohesion within the team. »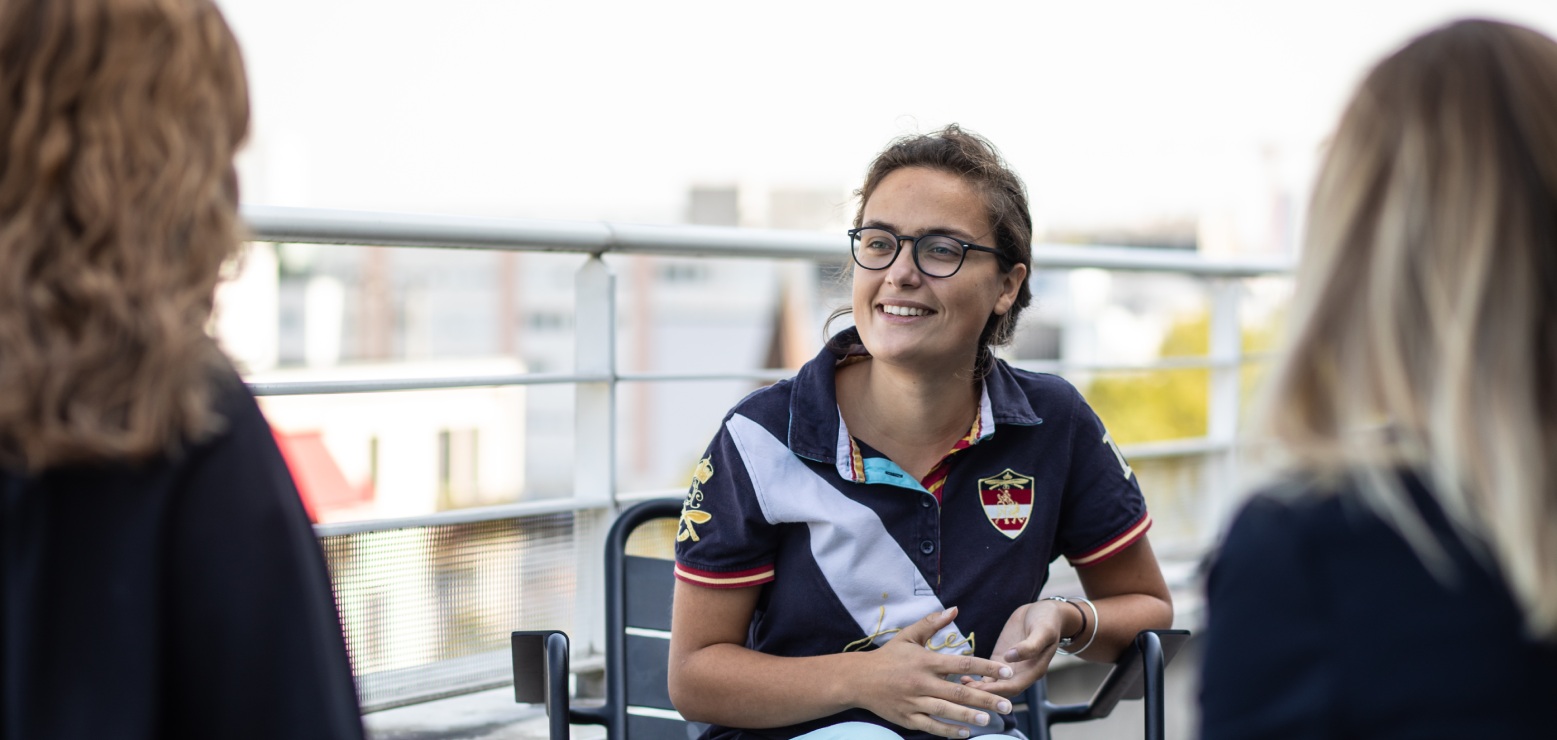 Vocation and exit skills
No matter how long you work with us, our collaboration will be based on trust and mutual enrichment. If our employees are committed to teaching you and making you love our jobs, they are also attentive to your needs and to your progress.
In 2022, thanks to the satisfaction expressed by our alternating students and trainees, Sogetrel Group has been labeled "Happy Trainees" by ChooseMyCompany.

Whether you continue your professional life with us or elsewhere, your time at Sogetrel will make a difference!
« On a daily basis, I enjoy being in constant contact with the operational staff to meet their recruitment needs and to offer them the best profiles. »