Sogetrel puts its experience and its recognized know-how in high and low voltage (CFO/CFA) at the service of the installation and maintenance of electrical equipments, telecom or video networks in private and public buildings.
Towards intelligent, sustainable and energy-efficient buildings
Since its origin and still today, the Sogetrel Group operates on the whole French territory. Its experts have real know-how in all phases of a project: from the realization of studies (design and/or execution), to the installation, followed by maintenance services of equipment and energy or telecommunications networks inside buildings. Sogetrel is positioned as aglobal solutions integrator.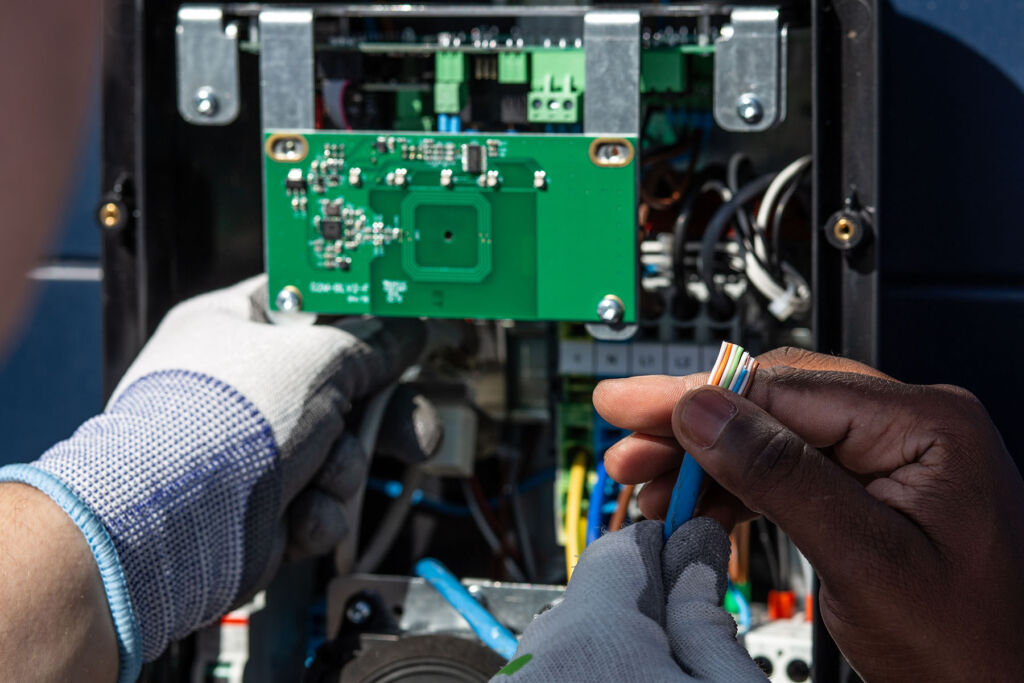 Our interventions in strong currents (CFO) mainly concern:
Building electrification
Implementation of photovoltaic panels
Public lighting and power supply cabinets
Electric vehicle charging infrastructure (IRVE)
Our interventions in the weak currents (CFA) mainly concern:
Building security and access control
Video and audio surveillance
Telecom systems, fiber optics and wifi
Supervision and multi-fluid management
Connected objects and IoT smart building integration
Sogetrel supports its customers' projects all along the electrical engineering value chain, from the design and installation of equipment or connected systems to their maintenance. Our agility and our daily involvement in new technologies allow us to offer you more and more effective solutions to reduce your environmental footprint and improve the energy efficiency of your buildings.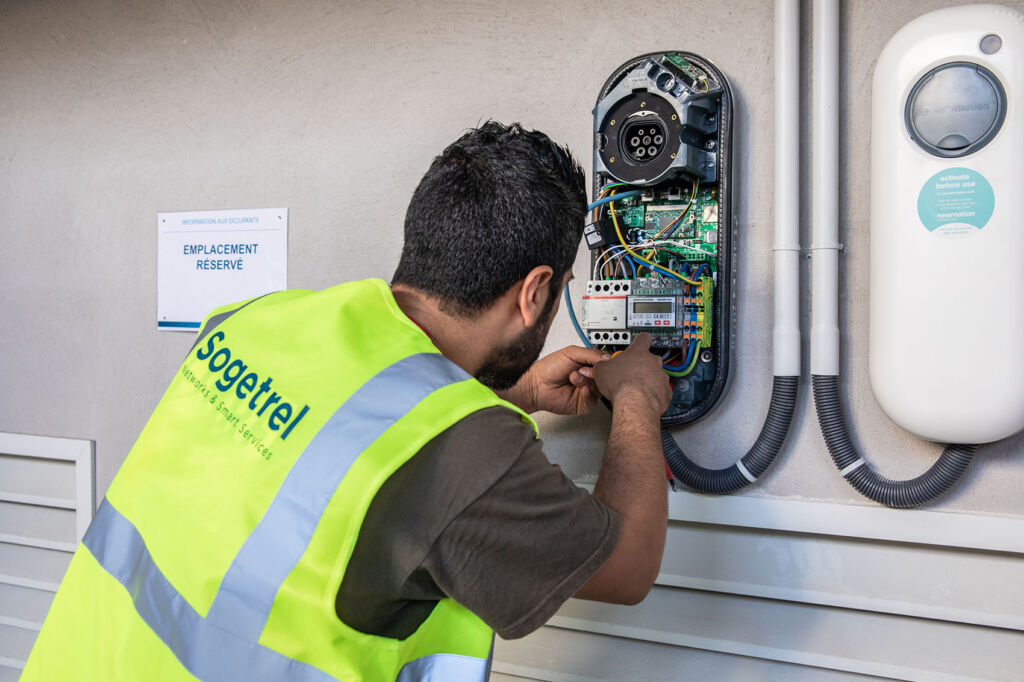 References and qualifications
Sogetrel teams contribute to theenergy and ecological efficiency of buildings as well as to the well-being and safety of their occupants. We have all the specific skills related to the trades of high and low current.
Sogetrel has acquired, with public and private customers, many references in the field of electrical engineering for industrial and tertiary buildings.
Société du Grand Paris : CFO/CFA works in the Châtillon-Montrouge station
Université Paris-Saclay : FFTO connection works
RATP: new stations, tunnels and related structures
Decathlon
Reims Hospital