Connected and cybersecured IP solutions
Thanks to the connected and cybersecure security solutions developed by its subsidiary Eryma, Sogetrel Group ensures the protection of people, goods and buildings, including the most sensitive ones.

Eryma, the expert in connected security solutions
With Eryma, we design and deploy customized security systems for companies and administrations. Our scalable solutions are adopted by major public (local authorities, Ministry of the Interior, Ministry of Defense) and private (banks, retail, railway stations, hotels, industrial sites, datacenters, etc.) players.
Access control
Video surveillance
Supervision
Cybersecurity
Intrusion detection
Fire detection
Perimeter protection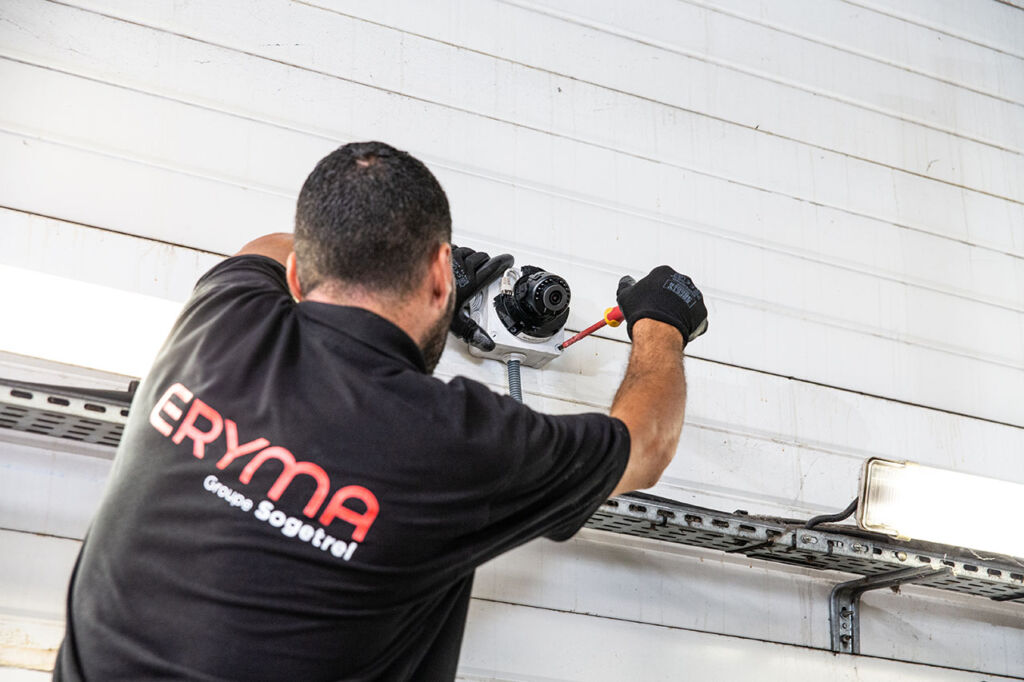 Our customers also find maintenance, remote monitoring, remote management and remote maintenance services through our service centers located in France.
Our 25 Eryma locations allow us to be close to our customers to meet their protection needs. We are a recognized and certified player: ISO 27001, 9001 and 45001, ANSSI configuration, APSAD P5, D32, R81, R82 and I7F7.
Security and remote surveillance partner
Because the security of your premises requires continuous surveillance, adapted to your installations and immediate intervention in case of intrusion, Eryma Télésurveillance offers you a premium and customized service. We offer a complete range of services and remote services in a secure environment 24 hours a day, 7 days a week, thanks to our two APSAD P5 certified remote surveillance PCs.
With Eryma, benefit from a personalized and scalable service thanks to a tailor-made study of your needs, real-time support and theapplication of personalized security instructions for each remote monitored site.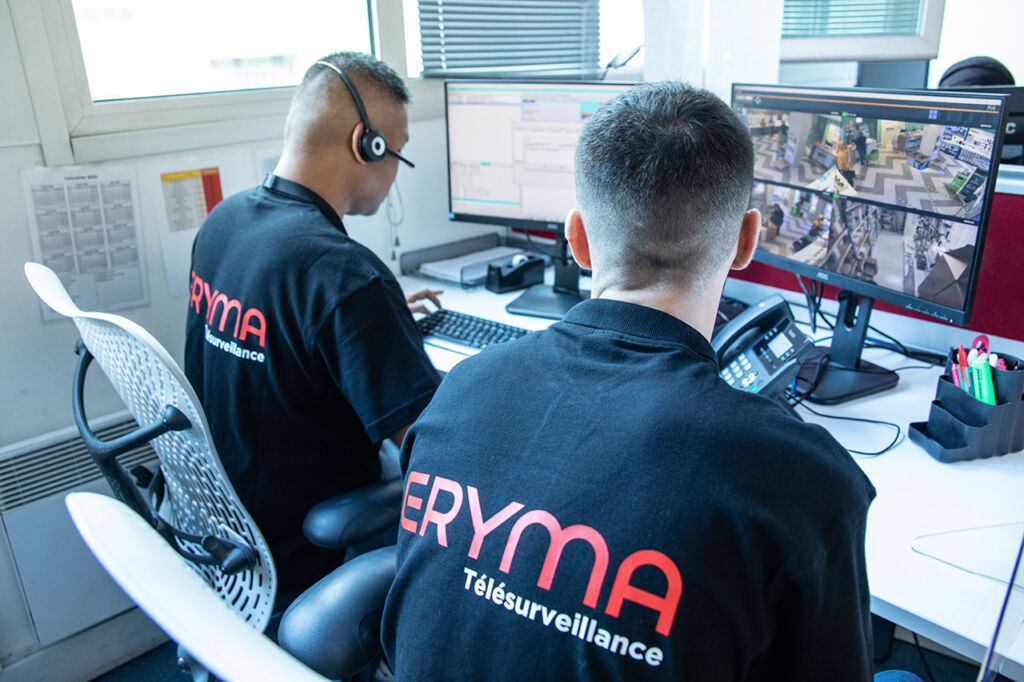 A know-how recognized beyond our borders
Eryma accompanies you worldwide thanks to its department dedicated to securing your international establishments. We secure more than 40 sites in 23 countries and on all continents. We offer you a complete support for your project abroad through many services completing our core business: high current, sound, computer security network, physical barriers, structural works and perimeter protection. Eryma puts at your disposal 24/7 a team of French expert technicians and local partners dedicated to international projects.
Serpe, expert in perimeter protection of sensitive sites
With Serpe, we ensure the safety of the most sensitive buildings, such as nuclear, military, prison or industrial sites, in France and abroad.
To meet their security needs, Serpe develops a wide range of high-performance electronic and mechanical equipment: detection fences, electrified fences, microwave barriers, shock cable, supervisors, etc.