Sogetrel Group is a recognized player in the design, deployment, commissioning and maintenance of mobile radio networks. We actively participate in the digital opening up and in the improvement of the indoor and outdoor mobile coverage.
Know-how on the entire production chain
Our radio expertise allows us to intervene at all stages of your projects: from the research stage to the negotiation, development and commissioning phases of high points and radio relays. Our interventions respect the quality and safety requirements expected by our customers and the concern of a perfect cost control. With Sogetrel, you can count on a trusted partner who combines the advantage ofa transverse know-how and the contribution of value-added solutions.
+11 000
deployed or swapped mobile or private radio telecom sites (3G/4G/5G, GSM-R, INPT)
We intervene for :
Telecom operators: search and negotiation of radio sites, design, construction of new sites, redevelopment of existing sites, maintenance in operational condition
Telecom equipment manufacturers: installation and commissioning of radio equipment and bays, equipment SWAP to keep up with the evolution of technologies
towercos: project management, design, execution, work on radio infrastructures located on high points, installation of transmitters
Public actors and institutions: installation and commissioning of radio equipment to improve the coverage of territories, its infrastructure or connect the smart solutions deployed via the construction of low-speed radio networks
Transport actors: deployment, modernization and maintenance of railway telecommunications infrastructures and radio equipment, improvement of radio coverage of stations
Energy and water actors: realization and improvement of radio network coverage, installation of radio bays and antennas, deployment and maintenance of gas and water concentrators (or gateways)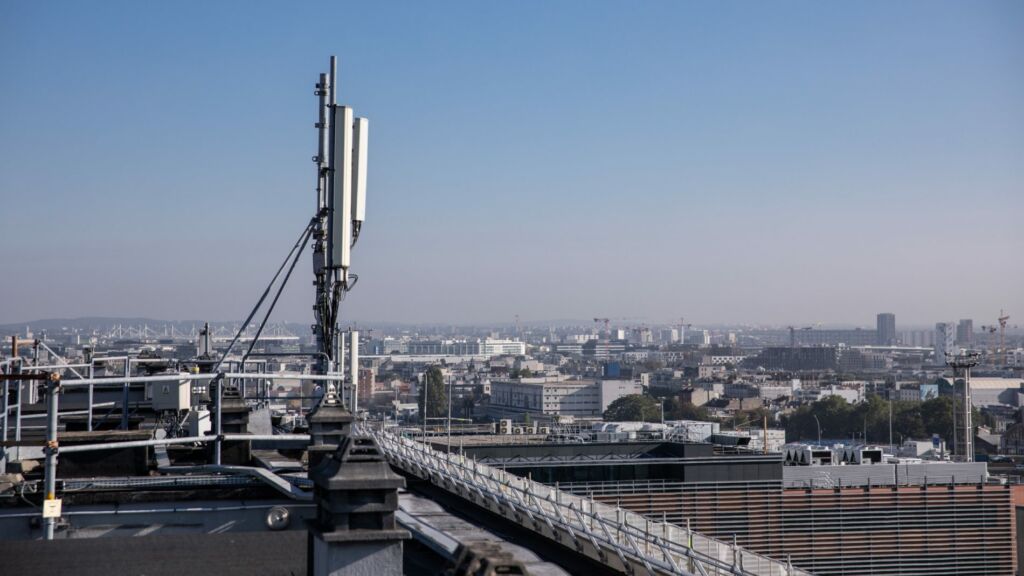 Mastery of the different technologies and radio networks
Like fixed-line communications networks, mobile telecoms are part of our historical business. Specialists in radio infrastructures, we have accompanied the various technological breakthroughs that have occurred over the past 25 years: 3G, 4G, 5G, Tetra, DMR, private 4G/5G, Wifi, WiMax, THD Radio, GSM-R, FRMCS, LPWan 169 Mhz, LoRa, NB-IoT…
« All these radio networks require the deployment and maintenance of radio infrastructures. The Eiffel Tower is the best example. »
We are qualified to install all types of equipment and structures (towers, roof-tops, antennas, gateways, bays, radio beams) and are able to work on all mobile radio networks:
Mobile networks of telecom operators
Private mobile networks
Indoor and outdoor mobile coverage improvement solutions
Mobile networks for IoT connected objects and smart solutions
Radio, a powerful vehicle for digital access
We intervene everywhere in France (including Corsica), including in the most complex geographical areas, such as mountainous regions and rural territories. In areas where the lack of fiber optics penalizes the connection of inhabitants, we deploy THD Radio networks to provide access to very high speed. The Sogetrel Group thus assumes the role of amajor player in the digital opening up of territories.