With more than 100 locations in France, the Sogetrel Group has developed a strong expertise in the field of Field Services Management. With a capacity to intervene on our customers' sites in the shortest possible time, we deploy, maintain, update or repair their equipment as well as their IT and network infrastructures.
Network interventions for telecom and IT actors
We offer a wide range of field services on behalf of major telecom operators and IT players:
Realization of service (copper, duct, fiber)
Commissioning of active equipment (routers, switches, gateways/voice, IT)
Study and work on indoor 3G/4G coverage
Study and works of indoor Wifi coverage and realization of the coverage works
300 000
local multi-technical interventions per year in the IT field
Customer connections
With 4 million interventions per year in the fields of networks, connected objects and IT, Sogetrel is a major player in the field of connecting end customers to telecom operators' networks. We take care of the entire service for individuals and companies: we manage the appointment and proceed on site to the connection to fixed telecommunications networks very high speed until the box is put into service.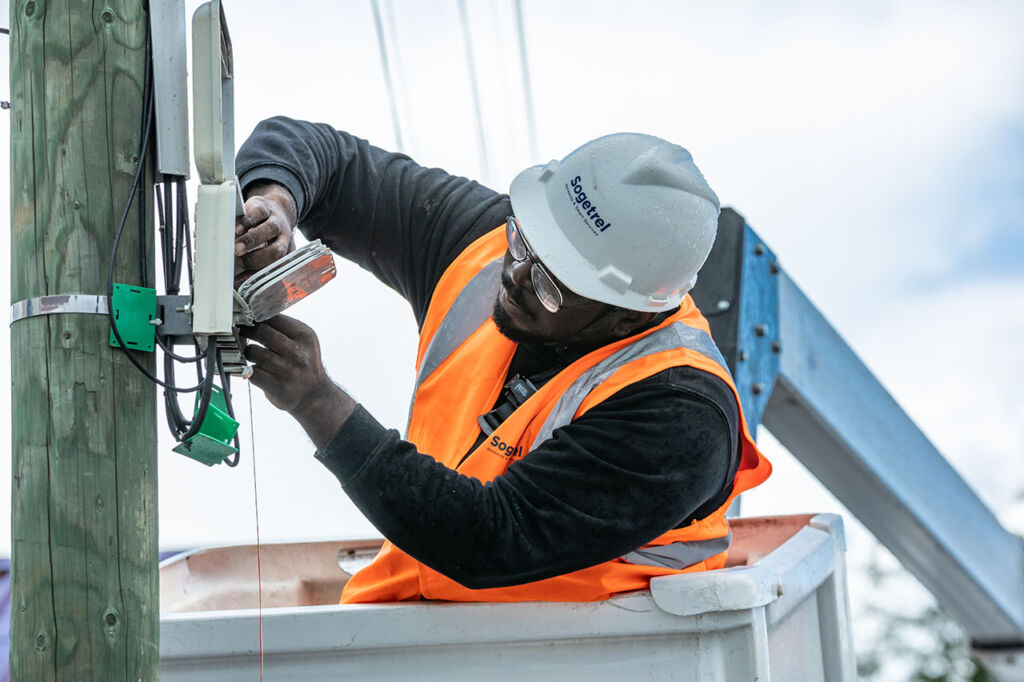 Installation and maintenance of connected objects
Our network expertise, combined with our strength in the field, allows us to position ourselves as a field services specialist in the IoT field. We take care of the installation of the connected objects, their connection to the network and we also ensure their maintenance.
Our ability to address large-scale projects on a national level allows us to work for recognized players, particularly in the energy and security sectors, for whom we deploy and maintain connected meters and alarm and remote surveillance systems.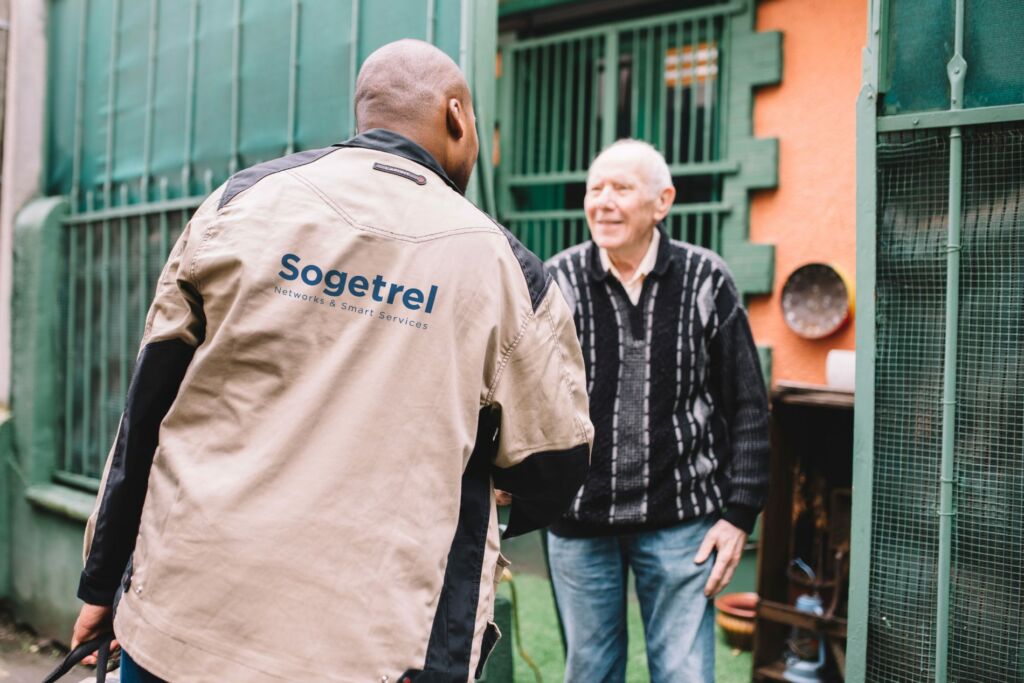 Deployment and maintenance of computer equipment for companies
We offer a field service to all companies whose infrastructures or products require installation and maintenance. Whether in their own network or at their customers' sites. Our 400 technicians intervene on D+1, or even the same day, 24 hours a day. Each year, they provide 300,000 on-site interventions throughout France.

+ 4 million
of interventions per year in the fields of networks, connected objects and IT
Our company Clipper has built its reputation by working on behalf of major hardware manufacturers, ensuring the deployment, updating and repair of their products. Its teams work on hardware as well as software, on servers, PCs, printers, switches, routers and video conferencing tools.
Clipper has also developed a strong expertise in the service of connected infrastructures for the retail and restaurant industries. For example, they delegate to us the installation and maintenance of their electronic payment solutions and payment systems or their digital signage screens. In the banking and transportation sectors, we work on ATMs (automated teller machines) and ticketing terminals. All our customers have access to our monitoring tools in real time for a perfect visibility on the progress of our interventions.
Maintenance and remote maintenance of your electronic security solutions by Eryma
Eryma's customers, our security brand, also benefit from preventive and curative maintenance provided by 200 expert technicians in connected security. Remote assistance and maintenance are also possible thanks to the Eryline service.
Eryma ensures the management of alarms and the correct application of security instructions with the help of its two remote monitoring platforms, certified APSAD P5. Based in Bordeaux and Paris, they are available 24/7. Many customers trust us to maintain their services at a high level of reliability and performance.
200
technicians ensure the maintenance of Eryma's electronic security solutions