Whether it is preventive (maintaining the network in advance of any failure), curative (repairing) or predictive (determining the probability of network failure), maintenance of wireline and mobile networks is essential to ensure the performance of facilities and maintain an optimal digital experience.
A historical activity
Our maintenance interventions are carried out on passive infrastructure (poles, pylons, cables, underground or overhead exposed to various alterations) and active equipment (routers, multiplexers, antennas, telecom racks/chassis, Wifi terminals, etc.) of our customers' fixed and mobile communication networks and solutions (telecom operators, towercos, telecom equipment manufacturers, local authorities and private companies).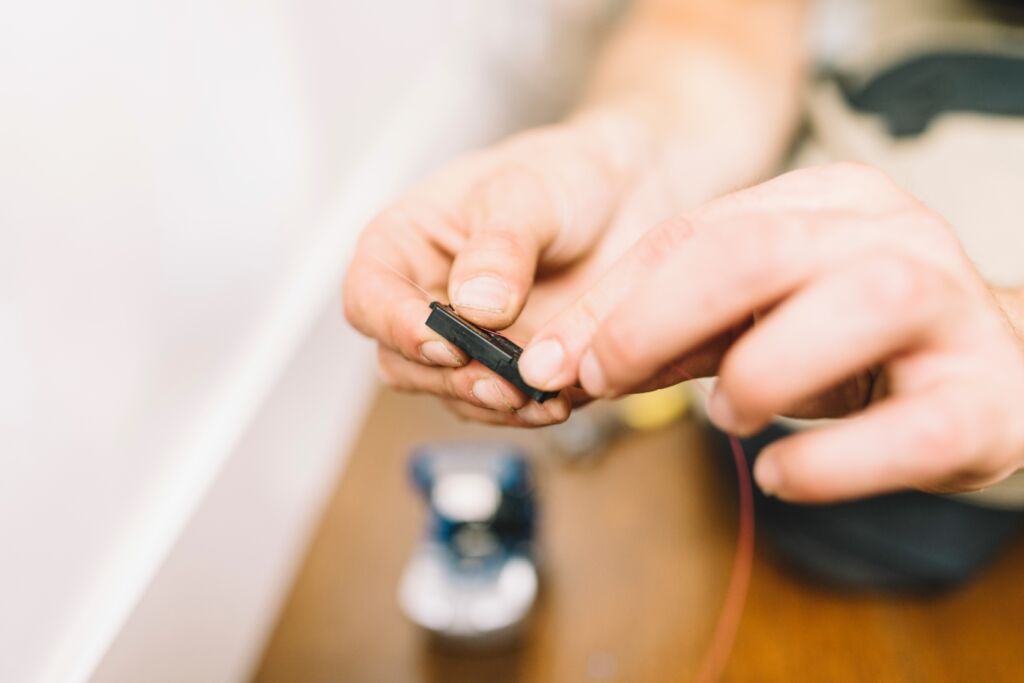 When performance rhymes with maintenance
The performance of fixed and mobile networks is based on three fundamentals: the safety of the installations, the density of the network and, of course, its maintenance.
Thanks to our network of agencies throughout the country, we guarantee our partners optimal quality of service and reduced intervention times. Thanks to our CMMS software (Computerized Maintenance Management System), we establish maintenance plans for fixed and mobile networks, allowing us to manage interventions and the supply of spare parts as accurately as possible while providing real time visibility to our clients on the operations carried out or in progress.
We manage and plan interventions under GTI (guaranteed intervention time) / GTR (guaranteed recovery time), 24 hours a day, 7 days a week, thanks to our dedicated technicians and our hotline, all managed via our CMMS tool. This device allows the diagnosis of breakdowns as well as the follow-up of tickets.
Intervene on the entire value chain
Knowing how to prioritize emergencies and having a global vision of the network are two necessary skills for any maintenance intervention. Whether it is for preventive, curative or predictive maintenance, our experts are involved in the entire value chain.